Virtual Client Office (VCO) is now a very mature concept. It is no secretes any more that India has emerged as world's No 1 software support exporter. It is a new hot spot for software technology support, proliferation of smart devices, next to nothing pricing for International calling and ever expanding internet bandwidth access has practically demarked the international boundaries for work space.


IT Niche provides you the comfort of fact that we are an legal US entity which is head quartered in Memphis, TN compliant to US laws and familiar with your way of life. Yet we own off-shore center which is fully ready and available for you to leverage. Take a look at our ready facility by clicking here.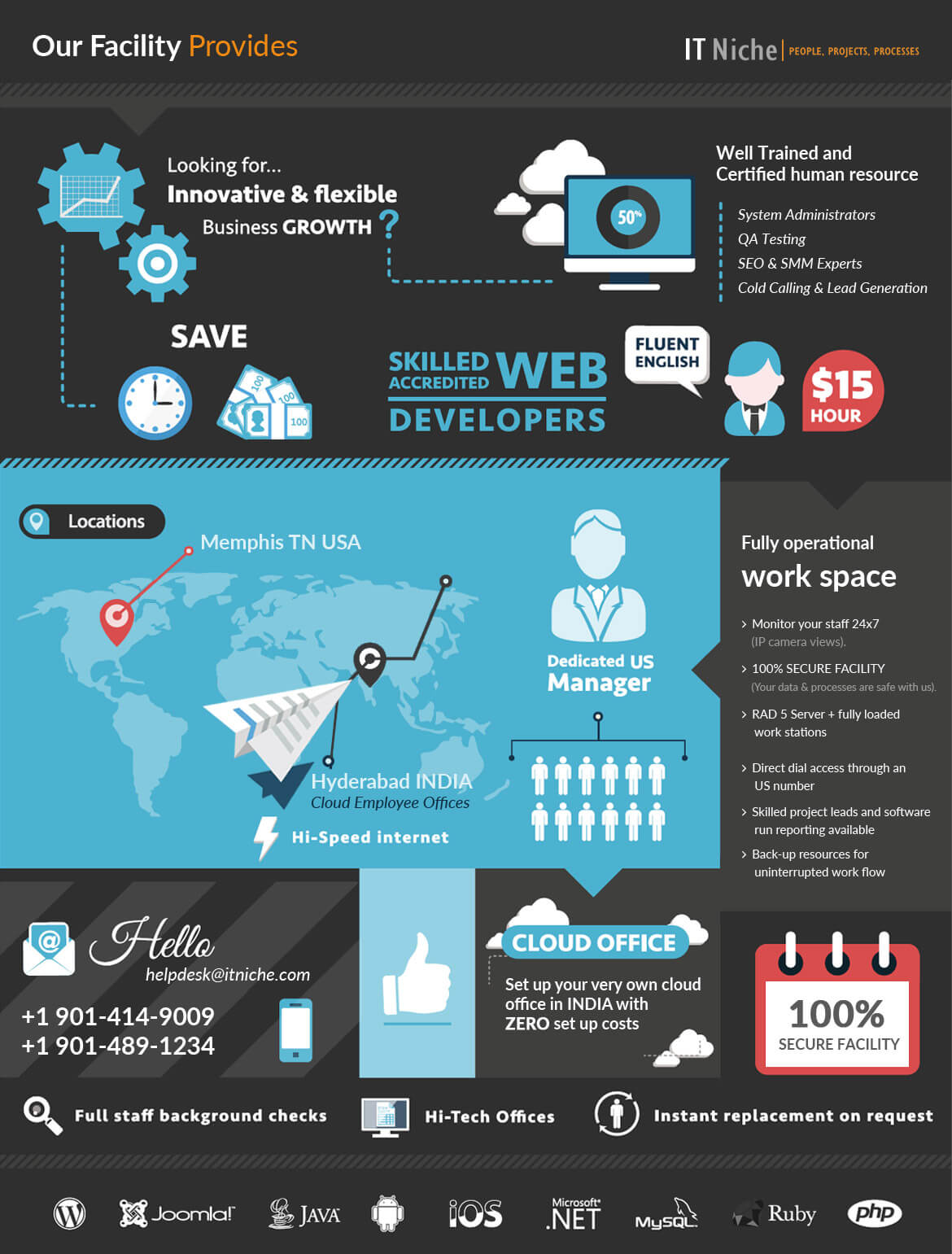 That too at a FRACTION of cost of having an US prevailing wage expense to your balance sheet. Indeed dollar is very strong and why not leverage it for in your favor. When you can be served with same quality resource for 25% of the Cost To Company (CTC) then why pass it on.
Call us today to schedule your one on one session with our off-shore team managers, they will be glad to provide you with a working demo of how everything works. Let's work together.